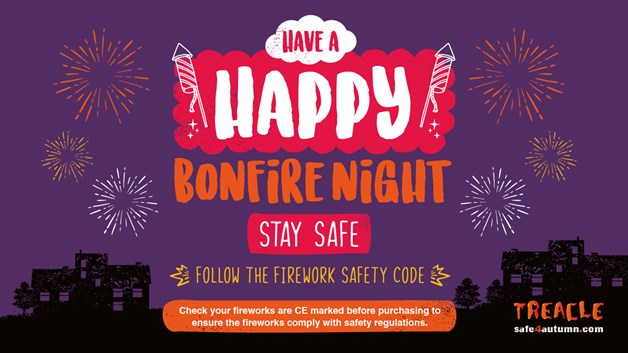 Treacle is a multi-agency campaign working to keep our communities safe during the Halloween and Bonfire period.
Greater Manchester Fire and Rescue Service, Greater Manchester Police (opens in a new tab), local councils, Greater Manchester Combined Authority (opens in a new tab) and Transport for Greater Manchester (opens in a new tab) are working together to prevent harm, protect our communities and tackle anti-social behaviour and criminal damage.
All the partners want to support the communities of Greater Manchester to enjoy a safe Halloween and Bonfire night.