This year's Water Safety Campaign launches on June 23, 2021
It builds on last year's campaign focused around the stories of family members and friends who have lost loved ones to accidental drowning.
Mums, friends, sisters, an uncle and a step-dad - whose lives have changed forever since losing a special person - have come together to help reach out to others in an attempt to stop them ever experiencing the same heartache as them. Each one of them has taken part in a short film with GMFRS supporting the campaign to help keep people safe around open water.
The campaign comes as figures reveal that 166 people accidentally drowned in open water in England last year (2020).
Since June 2016, GMFRS firefighters have been called to 38 fatal water incidents. Sadly, many of those who drowned were young men who got into difficulty after jumping into open water on a hot day to cool off over the summer months, however, these incidents can happen at any time.
Mark Allen
Leeanne Bartley is one family member who is working with GMFRS and supporting the latest water safety campaign. Her 18-year-old son, Mark Allen, drowned in Debdale Park in June 2018 after going into the water. Leeanne, her husband David, and Mark's eldest sister, Lauren Allen, each shared their experiences of what it is like to lose a loved one to drowning and living without Mark.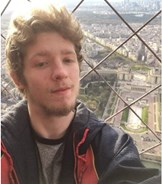 Mark Allen
Paul Lawson
Natalie Lawson is also supporting the campaign. Her 16-year-old son, Paul, drowned in June 2017 after he went swimming with his friends in Greenbooth Reservoir. It was a hot day and the teenagers thought it would be a good idea to go into the water to cool off. Natalie bravely shared her story with GMFRS to help raise awareness of just how dangerous open water, such as reservoirs, can be.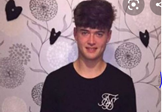 Paul Lawson
Paul's friends – Ben Hough and Jordan Yates – also shared their stories of losing a close friend. The pair continue to urge people not to go into open water as they talk about how their lives changed forever.
Jack Pullen
Also backing the campaign is Chris Jordan, uncle of Jack Pullen, who drowned in July 2016 at the age of 16 in the River Etherow in Broadbottom, near Hyde. Since Jack's death, Chris set up the Jack Pullen Foundation, and more recently has developed interactive sessions on his website in a bid to educate more people about the dangers of open water.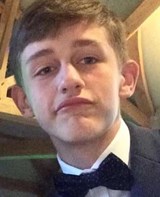 Jack Pullen
Chris and Jack's sister, Fallon, talked with GMFRS last about how they lost Jack and the life-changing impact it had on their family.
Dylan Ramsay
Dylan Ramsay drowned almost a decade ago (July 3, 2011) in a quarry near to Chorley, Lancashire, at 13-years-old. Dylan's mum, Beckie Ramsay, has been campaigning to raise awareness of the dangers of open water since that time and has worked with GMFRS and Lancashire Fire and Rescue Service over the years. Beckie has also shared her story of losing Dylan as part of GMFRS' campaign.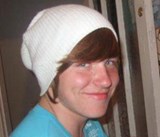 Dylan Ramsay
The dedicated water safety campaign includes lots of targeted social media activity, sharing the videos of family members and friends, and banners being put up in areas where young people have drowned or tend to visit with their friends. It also includes adverts on telephone kiosks, in leisure centres near water hotspots and printed sheets and digital screens to reach more people. 
How can you support the campaign?
You can help support the campaign by following GMFRS' social media channels and sharing messages: Twitter @manchesterfire, Instagram: manchesterfire, and Facebook: GMFRS. #WaterSafety and #DrowningPrevention will be used during the campaign.
Read and share the press release launching the campaign (opens in a new window)
Use the social media toolkit (Word, 50KB)
Instagram Graphics (Zip, 17.3MB)
Instagram Story Graphics (Zip, 25.1MB)
Twitter Graphics (Zip, 14.5MB)
This year's targeted water safety campaign will run alongside Safe4Summer (opens in a new tab) (#SummerSafe) partnership campaign in Greater Manchester – which includes water safety in more broader terms and advises people about the dangers of open water.