Here in Greater Manchester alone 683 people were killed or seriously injured on the roads in 2019. 63 of these were fatal incidents.
Firefighters from Greater Manchester Fire and Rescue Service (GMFRS) attend Road Traffic Collisions (RTCs) whenever someone is trapped in a vehicle, or when they are required to help make the area safe or put out a vehicle fire.
We now rescue more people from RTCs than we do from fires - so we are keen to work with our partners to do all we can to keep people safe on our roads.
On this page we have provided you with links to information about the risks associated with driving and how to avoid them.
Below you will find out more about 'The Fatal 4' along with lots of helpful advice for different road users.
Fatal 4




Sharing the Road
We need to share the road with each other safely, and this section looks at some of the issues for different road user groups.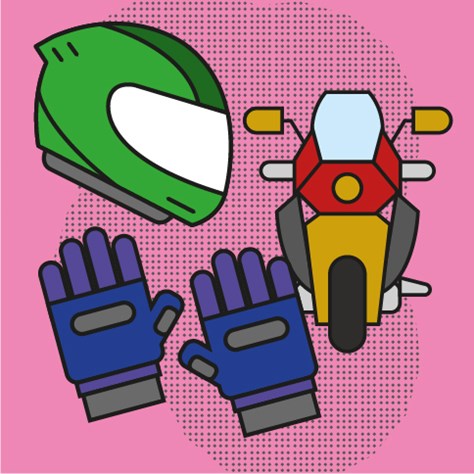 Young People and Road Safety
Young drivers (aged 17 to 24) make up only seven per cent of the driving population, but are involved in 22 per cent of fatal or serious collisions. Many of the collisions GMFRS' crews attend involve young drivers and their passengers, often involving life-changing injuries. We run several initiatives with our partners to try and change this and help to make sure that young people know how to enjoy the freedom driving brings, but also the responsibility it carries.
Safe Drive Stay Alive (SDSA) (link opens in a new tab)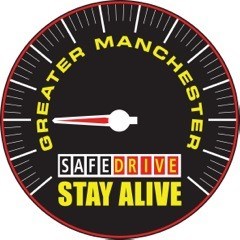 SDSA is a collaboration between all of our 999 services, Salford Royal Foundation Trust and Safer Roads Greater Manchester (link opens in a new tab).
Every year we invite all of our Greater Manchester colleges and youth groups to our emotionally engaging performances, where they hear real stories from people affected by RTCs. We also provide all attending groups with a free follow-up resource pack so that they can further explore the issues raised at the performance.
Driving Simulators
We have two driving simulators which we can take out to groups or events around Greater Manchester. They are housed in VW Transporter vans specially adapted for this purpose. They allow young people the opportunity to simulate a driving experience and see for themselves the dangers of distracted driving, speeding, drink driving etc but in a safe and carefully controlled environment.
For more information about our driving simulators please email Lesley Allen at GMFRS: allenl@manchesterfire.gov.uk
We recognise that passing your driving test in one of the most exciting days of your life. However, statistically it is also the start of a period when you are most at risk behind the wheel due to inexperience and sometimes peer pressure from passengers. In Greater Manchester we work in partnership with the Driver and Vehicle Standards Agency to ensure that every young person who passes their test receives a Glovebox Guide full of useful road safety information.
Older Drivers
In recent years the proportion of people who are killed and seriously injured on our roads who are over 65 has increased, as people live and drive for longer.
Transport for Greater Manchester (TfGM) co-ordinates a scheme called Safer Driving for Longer allowing older drivers to reflect on their own driving, increase their confidence and ability while also considering alternatives to driving.