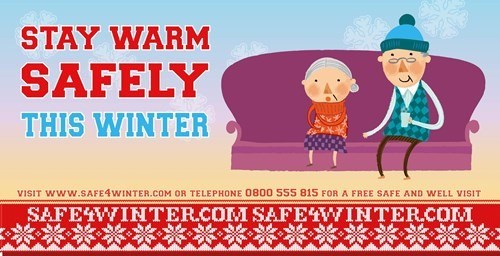 To help us promote the Safe4Winter campaign, we have a range of resources for you to download and share.
Desktop wallpaper - Ice safety (jpg)
Desktop wallpaper - Stay warm (jpg)
Leaflets and posters
Alcohol and fire safety leaflet (pdf)
Are you ready for winter leaflet (pdf)
School Resources
These files may not be suitable for users of assistive technology. If you use assistive technology (such as a screen reader) and need a version of this document in a more accessible format, please email sammy.alloway@manchesterfire.gov.uk. Please tell us what format you need. It will also help us if you say what assistive technology you use.
Primary School resources - please email Campaigns Co-ordinator Sammy Alloway sammy.alloway@manchesterfire.gov.uk
Primary School resources (docx)
Secondary School resources - please email Campaigns Co-ordinator Sammy Alloway sammy.alloway@manchesterfire.gov.uk
Secondary School resources (docx)
If you're planning on using our school resources please let us know and we would welcome your feedback about them. Please email sammy.alloway@manchesterfire.gov.uk
Follow the links below for more advice and information