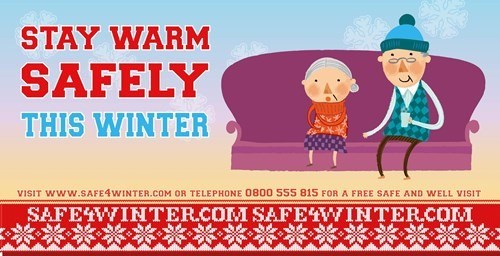 Welcome to Safe4Winter. Here you will find information to help you stay safe and well this winter.
We know that some of our fire, road and ice safety advice is especially important at this time of year.
To help you understand how to stay well this winter and find the help you need, we're also supporting the Public Health England 'Help Us, Help You' winter pressures campaign.
Christmas wish
Our Christmas Wish is for people to look after their older neighbours and relatives. Here is a short film we made in 2015, to highlight our Safe and Well visits and Safe4Winter.
Visit the Safe and Well page for more information, or phone 0800 555 815 to book your free visit.
Follow the links below for advice and information