Volunteering GMFRS Event
Volunteers celebrate a year of achievements
VOLUNTEERS at Greater Manchester Fire and Rescue Service (GMFRS) were waited on hand and foot as part of a celebration event thanking them for their hard work over the past year.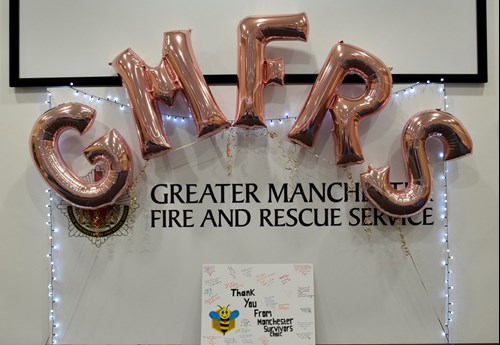 On Saturday, February 2, 2019, volunteers and GMFRS staff members, including Deputy Chief Fire Officer Dawn Docx and Assistant Chief Fire Officer Interim Tony Hunter, came together at the Service's Training and Development Centre in Manchester for an afternoon tea inspired event.
The event also marked ten years of volunteering within the Service – during which time GMFRS' dedicated volunteers have given more than 500,000 hours between them helping the communities of Greater Manchester and making a real difference.
Volunteer Development Officer, Uzma Babb opened the event, she said: "It's an honour to be here today with a room full of fantastic volunteers and colleagues.
"Each and every volunteer in this room puts their all into helping the Service and people of Greater Manchester, and for that they should be eternally proud. Your dedication and passion is inspiring and I hope this event shows how grateful we are to work with each of you."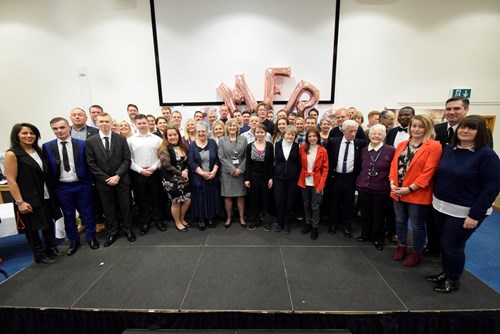 A number of awards were handed out at the event including:
Fourteen volunteers had completed at least one year
Five volunteers had completed at least three years
Four volunteers had completed five or more years
The awards were then separated into categories and each of the Volunteer Coordinators nominated their volunteers who they felt were the most deserving winners.
Most hours given: Derek Griffin, Mairead Pindar, Callum Boulton, Mary Walsh, Barbara Walton
Newcomer: Callum Boulton, Siobhan Gibson, Keith Westley, Dominic Mayhew
Above and Beyond: Sue Abbott, Chris Bowker, Jonathan Connor, Lucy Lengdon, Mary Walsh, Mark Lowe and Charlotte Batty,
Most Valuable: Sue Abbott, Beryl Proctor, Keith Dunkerley, James Bennett, Barbara Walton, Gaynor Loughane, Joanne Pettit
Longest Serving: Derek Griffin, Nigel Travis, Nick Cooper, Karl Sorfleet, Keith Dunkerley, Paul Whitehead, Howard Mallard, Joanne Pettit
Chattiest Volunteer: Julie Keenan and Paul Whitehead
Leavers award: Andre Felix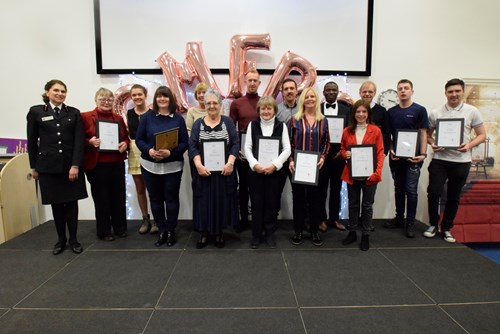 One volunteer who attended the event took the time to thank staff, saying: "I just want to say a big thank you for what everyone in the Service did for us at the celebration event and for the kindness shown. All that was done was marvellous, lovely and unexpected."
During the event volunteers tucked in to some fabulous sandwiches and cakes, took photos in a Birdie Campervan and listened to a moving rendition performed by the Manchester Survivors Choir.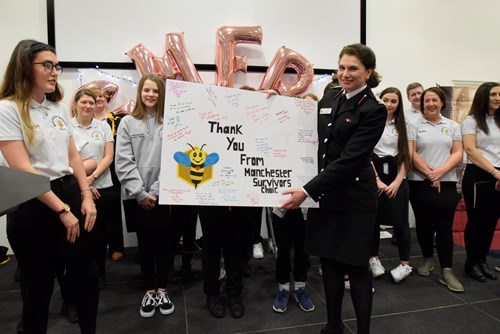 Throughout the day there was also opportunity for lots of complimentary raffles prizes to be won including hampers, Build-a-Bear volunteer firefighter, and much more.
If you or someone you know is interested in becoming a GMFRS volunteer please visit our volunteer webpage to find out more.
---
06/02/2019 14:27 PM