GMFRS Event
Rochdale Community Fire Station open day
GREATER Manchester's first fire station open day since before the pandemic has taken place.
Rochdale Community Fire Station hosted the event on Saturday 25 September, welcoming members of the public into its yard to meet our firefighters and volunteers and take a look at fire appliances, plus much more.
The event was well attended and raised more than £1,243 for The Fire Fighters Charity.
Throughout the day, Greater Manchester Fire and Rescue Service (GMFRS) firefighters engaged with visitors and talked with people about staying safe in their homes, on the roads, and around water.
Fire service vehicles and equipment were also displayed which gained a lot of interest from children and families.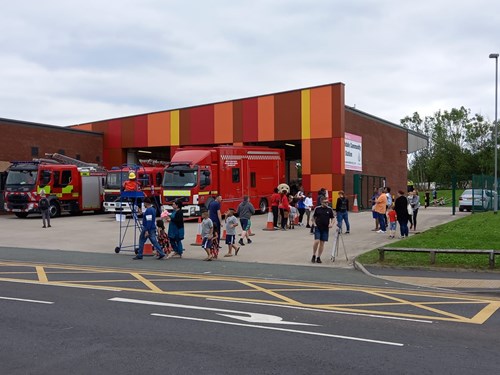 In addition, fire crews performed several live demonstrations including chip pan fire to highlight the importance of taking care while cooking, as well as road traffic collision rescue and rope rescue to showcase our rescue capabilities and skills.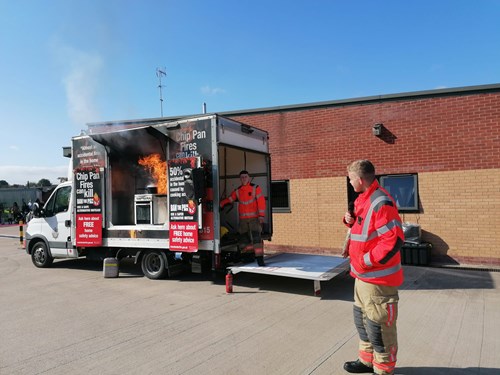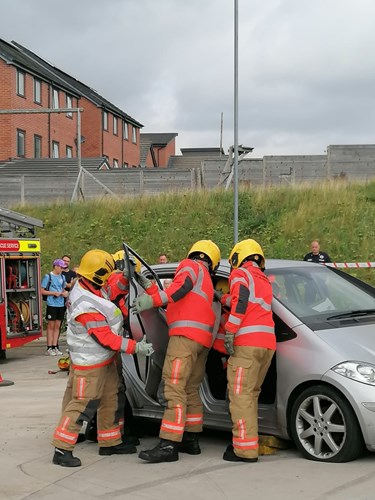 Firefighter Michelle Armitage who organised the event said: "Rochdale's community open day was a hugely successful and busy day. We would like to thank all firefighters and volunteers who made this happen, and also say a huge thank you to the local residents and businesses who came along to see us and who donated to The Fire Fighters Charity."
Please keep an eye out on GMFRS' events webpage for upcoming events.
---
13/10/2021 14:54 PM