GMFRS
Passer-by rescues teenager from river in Salford
GREATER Manchester Fire and Rescue Service (GMFRS) has praised the quick-thinking actions of a man who pulled a teenager to safety from open water.
GMFRS was called to reports of a young male struggling in the River Irwell, near to Adelphi Street in Salford at 4.15pm Thursday, July 22, 2021.
As fire appliances headed to the address, Conor McCorkindale was walking by the stretch of the river where a group of young people were swimming in the water. He noticed one of them was struggling and entered the water to pull him to safety.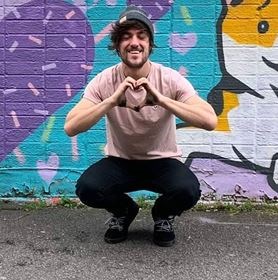 Conor McCorkindale
The teenager, who Conor believes to be 14-years-old, had left the area when fire crews arrived.
GMFRS' Head of Prevention, Area Manager Paul Duggan, said: "On behalf of GMFRS I want to say thank-you to Conor for his quick-thinking actions and pulling the teenager to safety. This could have been a very different story had he not been passing that stretch of the river when he was.
"With more than 10 people sadly losing their lives in open water across the UK since the heatwave began, we urge people not to go into open water, no matter how hot it is outside.
"Even strong swimmers can suffer from Cold Water Shock and it can kill you in just 60 seconds. You also never know how unpredictable under-water currents can be, or what is lurking beneath the surface – people have drowned after getting tangled up in undergrowth and other things hiding in the water.
"We don't want to stop people having fun, though safety is key here as we continue with our mission to educate people of the dangers that come with going into open water."
GMFRS is supporting the first ever World Drowning Prevention Day, alongside other fire and rescue services in the UK and the National Fire Chiefs' Council, in a bid to further raise awareness of the dangers of open water and prevent accidental drownings. The global event is organised by the World Health Organisation and will take place on Sunday, July 25, 2021.
Find out more about GMFRS' campaign.
Water safety messages are reinforced through #SummerSafe – a partnership campaign between GMFRS, Greater Manchester Police (GMP), Greater Manchester Combined Authority, and the 10 local authorities of Greater Manchester.
Follow activity supporting World Drowning Prevention Day on July 25, on social media using #WaterSafety #DrowningPrevention.
---
23/07/2021 17:45 PM