Public urged to enjoy Bank Holiday weekend responsibly
GREATER Manchester Fire and Rescue Service is urging people to enjoy the Bank Holiday weekend safely and responsibly with temperatures set to rise.
The warning comes following a serious fire caused by a BBQ and a number of moorland fires.
Last weekend a disposable barbecue severely damaged a block of student flats in Fallowfield, leaving the occupants needing to find somewhere new to live.
Three fire engines from Gorton and Withington along with the hydraulic platform and support from Whitehill were called to the block of flats in Egerton Street, Fallowfield, shortly after 1am on Saturday, May 19.
The crews dealt with a fire involving the roof and the third floor using four breathing apparatus, two hose reel jets, one ladder and the hydraulic platform.
Crews were in attendance throughout the night and a fire investigation later found the fire started after a disposable barbecue had been used on the roof.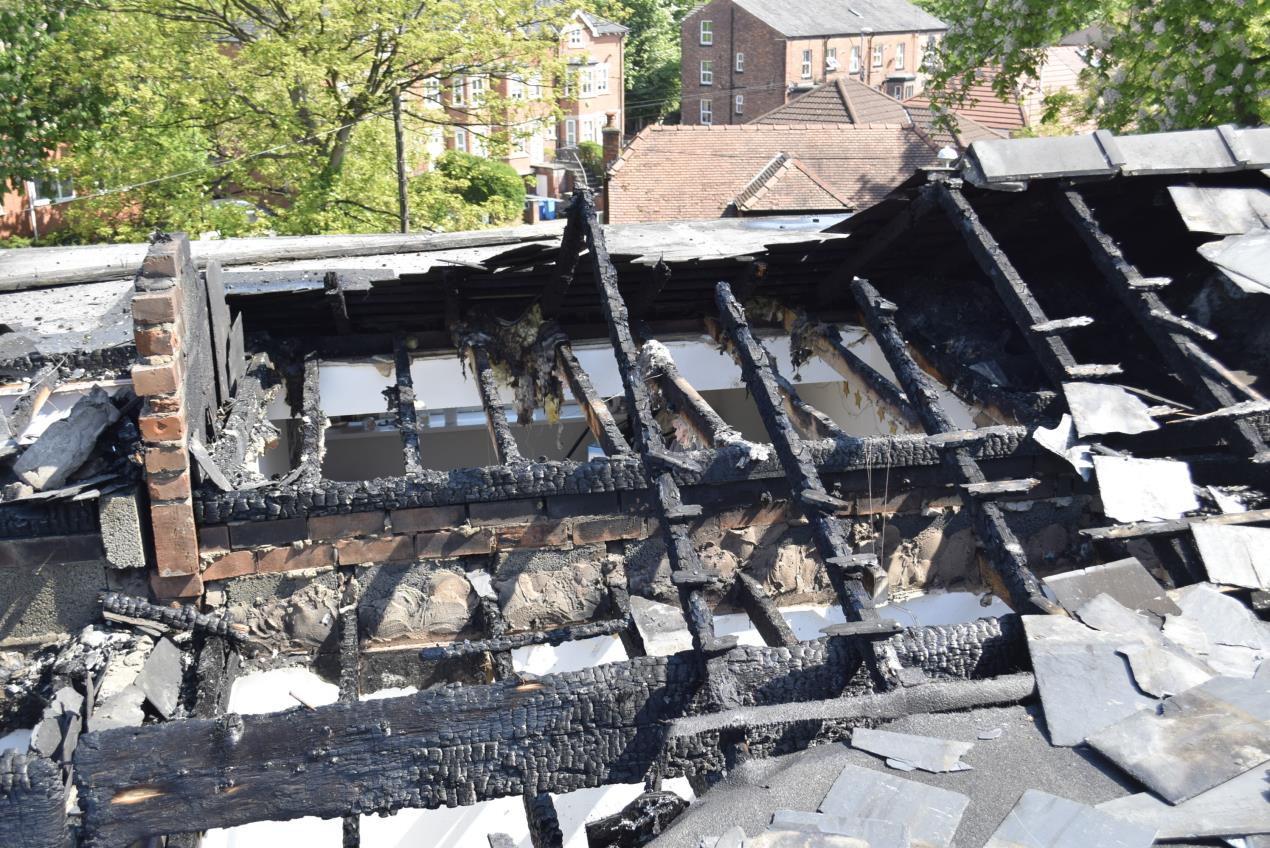 Because of the extent of the damage, everyone living at the building, around 30 to 40 people, has been forced to find alternative accommodation.
Station Manager Ian Redfern, who was on the scene of the blaze, said: "This incident highlights how dangerous barbecues can be, with the roof of this block of flats severely damaged and over 30 people now having to find somewhere else to live.
"The underside of disposable barbecues get extremely hot and can easily start a fire when placed on a combustible surface.
"Anyone who wants to have a barbecue should avoid doing so on decking, balconies and especially on roofs. Always make sure it is kept well away from your property and once finished cooking always extinguish the coals using cold water and never put hot ashes into the bin.
"Our firefighters did a fantastic job to extinguish the fire and make sure this incident did not end in tragedy."
Other advice includes keeping children and pets away from the barbecue and keeping a bucket of water nearby in case of an emergency.
People are also being asked to be careful when out in the countryside following recent moorland fires. Last month firefighters tackled a blaze measuring 2km by 2km at Dovestone Reservoir and have also been called to Rivington Pike twice in recent weeks to deal with wildfires.
Adrian Taylor, GMFRS' Wildfire Lead, said: "The last thing we want is to put people off enjoying all the beautiful countryside we have in Greater Manchester.
"Most moorland fires are not started deliberately but due to carelessness and we can all do our bit to help prevent them.
"People can take simple steps including not leaving glass or bottles, making sure cigarettes are extinguished and never leaving barbecues unattended."
For more information on keeping safe in the countryside and around barbecues, go to: www.manchesterfire.gov.uk/keeping-you-safe/seasonal_safety/countryside_safety/
Note: Picture shows damage to the roof of the block of flats in Fallowfield