GMFRS
"New beginning" for fire service, says Mayor of Greater Manchester as new 'Chief' is revealed
THE Mayor of Greater Manchester has announced a "new beginning" for Greater Manchester Fire and Rescue Service (GMFRS) as he revealed a new Chief Fire Officer to lead the Service and a number of changes that will put the frontline first.
Andy Burnham, in his role as Fire Commissioner, today (Tuesday, July 24, 2018) announced Jim Wallace as the new Chief, who will take on the role from September 2018.  Jim is an experienced leader of Fire and Rescue services and led the transformation of the service in Northern Ireland.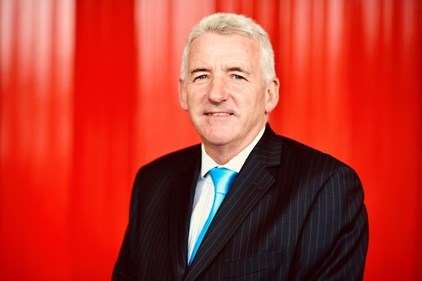 The Mayor also announced a number of operational changes that are to be implemented immediately, including family-friendly shift patterns, to put the frontline first and boost morale.
The changes follow feedback from firefighters as part of the Service's ongoing Programme for Change – a review announced by the Mayor in March this year following publication of the Kerslake Report and the postponement of some elements of GMFRS' Integrated Risk Management Plan (IRMP) back in December 2017.
Today the Mayor said: "Earlier this year the Deputy Mayor and I announced a 'root and branch' review of the Greater Manchester Fire and Rescue Service. As part of this review, Deputy Mayor and I have been visiting fire stations and other staff from across the service to listen to frontline firefighters.
"During those visits, it has become clear that some changes are required quickly and a new beginning is needed – one that puts the frontline first. Therefore, today I am announcing a number of measures that help to do just that, including family-friendly shift patterns, accelerated recruitment and greater investment in fire station facilities."
The changes include:     
An accelerated recruitment drive, which is already underway to reduce the current number of frontline operational vacancies.
New rostering arrangements based on a 2-2-4 shift duty system to improve firefighter work/life balance. This will also remove the need for roster reserves, which means firefighters have a clearer, family-friendly working pattern and know in advance which shift patterns they are working and which station they will be based at.
Refurbishment work at a number of fire stations to improve facilities, in particular facilities for female firefighters.
A new policy to allow firefighters to select their own annual leave.
The Mayor added: "The Kerslake Review included some strong recommendations for GMFRS and it has undoubtedly been a difficult time. But it has responded in the right way and turned a corner in recent weeks. In particular, the dedication and commitment shown tackling the major moorland fires is something of which GMFRS and its firefighters should be incredibly proud. I am proud of them and, going forward, want to build a modern fire service that gets the best out of people and always puts the frontline first."
Deputy Mayor for Policing, Crime, Criminal Justice and Fire, Beverley Hughes, said: "It couldn't be a better time to welcome a new Chief Fire Officer to GMFRS who will work alongside myself and the Mayor, the Deputy Chief Fire Officer Dawn Docx, and GMCA senior leaders to oversee these much-needed changes.
"We hope that these developments will help to ensure GMFRS is fit the future and a Service that everyone can be proud of."
Jim Wallace will bring a wealth of experience as former Chief Executive and Accountable Officer for Northern Ireland Fire Service and Business Change Manager. He has also worked at the Police and Fire Reform Team in the Scottish Government, creating a new unified national Fire and Rescue Service.
Jim said: "I am delighted to be joining Greater Manchester Fire and Rescue Service and I look forward to working with the Mayor, Deputy Mayor and all members of the Fire and Rescue Service and Combined Authority to ensure that we have the best service for the people of the city region."
---
19/12/2018 11:12 AM