White Ribbon Day
GMFRS marks White Ribbon Day 2022
COLLEAGUES across Greater Manchester Fire and Rescue Service (GMFRS) are demonstrating their commitment to ending violence against women and girls as part of this year's White Ribbon Day (Friday 25 November).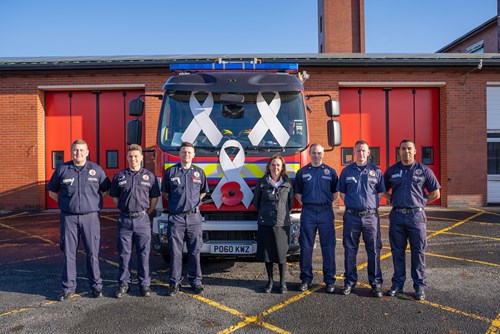 GMFRS has been White Ribbon accredited and to demonstrate its commitment, the Service will now work to develop a three-year action plan, which will be led by a team of White Ribbon ambassadors and champions from the organisation.
The action plan will focus on actions across four key areas – strategic leadership; engaging men and boys; culture change; and raising awareness.
GMFRS's Chief Fire Officer, Dave Russel, said: "I'm really pleased that GMFRS, as part of GMCA, is White Ribbon accredited, which demonstrates our commitment to playing our part in ending violence and abuse against women and girls. It also reflects our commitment, as part of our Fire Plan for 2021-25, to developing a culture of excellence, equality and inclusivity within our Service and holding true to our core values.
"Our Service is committed to promoting a culture of respect and equality amongst our staff and communities and taking a zero-tolerance approach to sexist, harassing and abusive behaviours.
"I'm also proud to support the #IsThisOK? campaign which aims to tackle the everyday abuse experienced by women and girls and whilst we know it's not the behaviour of every man and boy, and not just women who experience it, it is down to men and boys to change the story."
To mark White Ribbon Day, stations and staff in Manchester are signing up to the 'Manchester Charter' and its seven commitments to help ensure the safety of female colleagues at night and demonstrate our commitment to ending gender-based violence.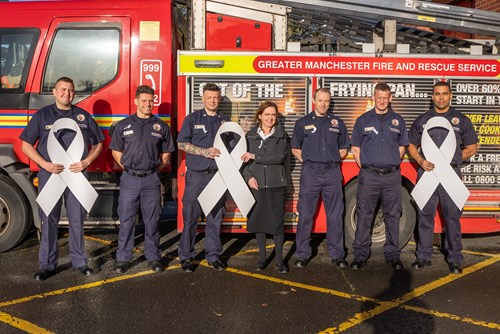 Furthermore, the organisation recently launched a new online domestic abuse training course for all colleagues, which draws on powerful first-hand victim-survivor experiences to highlight the different forms that abuse can take, its prevalence and impact, and how to spot possible signs of abuse.
The organisation is also supporting the Greater Manchester #IsThisOK? campaign – the Mayor of Greater Manchester's flagship men and boys' campaign, which aims to tackle harassment in public spaces that perpetuate inequality and abuse towards women and girls.
The White Ribbon campaign is an international movement of men and boys working to end male violence against women and girls. White Ribbon Day is held on November 25 to coincide with the UN Day for the Elimination of Violence Against Women. Campaigns and activities are taking place across Greater Manchester and beyond for the day, which also marks the start of 16 days of international activism against gender-based violence.
This year's campaign highlights 11 traits that men and boys can nurture to help create a world of equality and safety for women – find out more: White Ribbon 11 traits
Follow the public campaign via @IsThisOKGM on social media or using the hashtag #IsThisOK? and watch the videos on the GMCA website: #IsThisOK? - Greater Manchester's campaign to tackle gender-based violence - GMCA)
Find out more about the Greater Manchester Gender-Based Violence Strategy on the GMCA website: Gender-Based Violence Strategy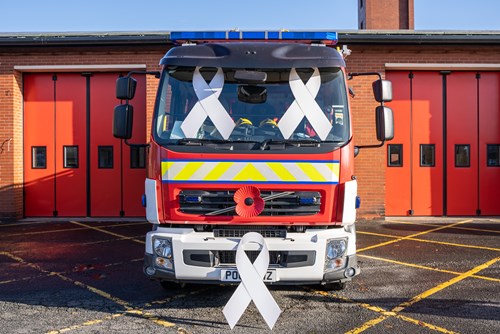 ---
Article Published: 25/11/2022 15:03 PM